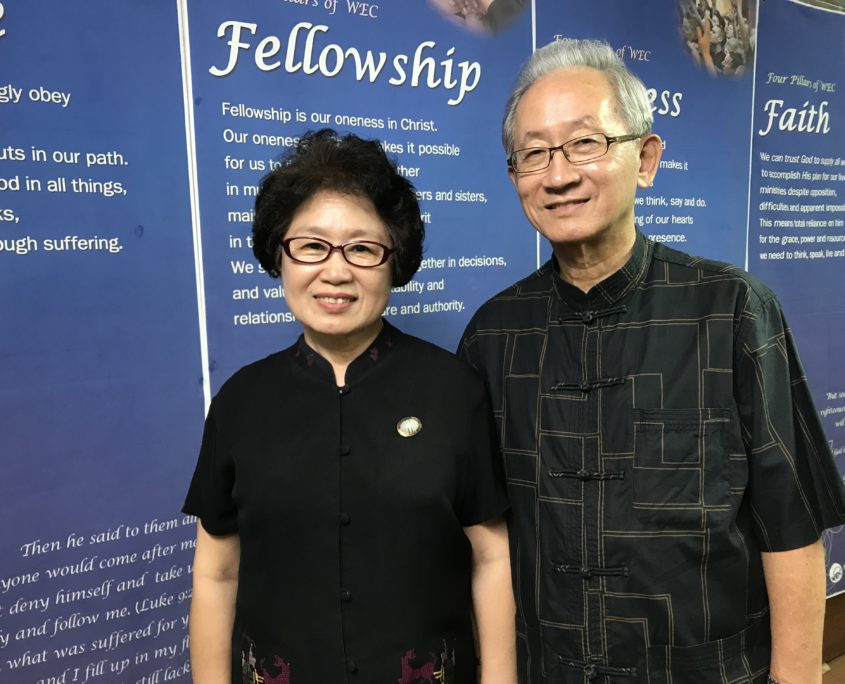 Dr. Inyoung Ok(玉仁英) & Myungae Bae(裵明愛)
Branch Leader
WEC Taiwan
Dear Ladies and Gentlemen in Christ, Warmly welcome to visit our WEC Taiwan website.
I am Dr.Inyoung Ok, a Leader of WEC Taiwan branch.
WEC(Worldwide Evangelization for Christ) was established by CT Studd who is British and one of Cambridge seventh in 1903. Reach to the unreached, Church planting, and Mobilization are WEC Core values.
Faith, Holiness, Sacrifice and Fellowship are WEC four Pillars. First WECer Horace and Margaret Williams from the USA came to Taiwan in early 1950. Since then many WECer came to Taiwan from UK, Holland, New Zealand, USA. We have now more than 2000 missionaries are serving all over the world.
We have the MTC(Missionary Training College) which is located several places, for example, USA, UK, Canada, New Zealand, Australia, South Africa, Holland, Brazil, Singapore, and Korea.
We hope and pray to God use this Website for His Glory and Purpose by connecting people with us for mission. Thank you for your visiting.
Insu Park(朴仁秀) & Sunghee Kong(孔聖姬)
Church Planting for Hakka
WEC Taiwan
M
Mission Mobilizing
WEC Taiwan
Chankoo Park(朴燦球) & Eunyeol Lee(李銀烈)
Mission Mobilizing
WEC Taiwan